BONFIRE FEMINIZED
Bonfire feminized strain weed seeds. Imagine you, alone or with your friends, around the bonfire. Chilling, making fun and enjoying life every day. If this sounds good to you, you have to grow our brand new bonfire seed. The THC and CBD levels of bonfire weed are in perfect balance and therefore the bonfire strain is perfect for daily use.
Description
Bonfire feminized strain seeds are the improved version of its parents, made by our master breeder. This new bonfire strain grows like an Indica and looks actually like a Christmas tree on steroids when fully grown. Can you imagine? The great advantage is that our bonfire strain is highly resistant to fungi and other diseases, which allows a prosperous growth that produces great yields.
Oftentimes, caterpillars, fungi, and molds "hate" our Bonfire OG strain since they cannot call her a home. It's typically daunting for predators to attack this beauty, and we pronounce these words with pride, "Strong and resistant." If the above-mentioned nuisances disturb ten optimum growth of your pot plants, then rest assured that that should be a talk of the past if you go the AMS Bonfire feminized seeds way.
MADE BY EXPERT BREEDERS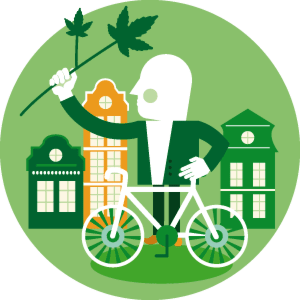 Amsterdam Marijuana Seeds (AMS) has been the favorite weed seed supplier over 20 years for thousands of satisfied customers all over the world. Although AMS is located in the famous Dutch weed capital Amsterdam, we offer you over 120 different weed seeds, besides our Bonfire feminized. From regular seeds to feminized seeds, auto-flowering, hybrids or Sativa or Indica. Shout out! We got what you want.
If you have been wondering, "what's the origin for Bonfire cannabis," then you get it. AMS is the ultimate source for these cannabis seeds. Be proud with us by buying your marijuana merchandise that gets tailored explicitly for growing cannabis from the best seed bank in the world. In short, our marijuana merchandise features linen that can get worn to show your agape love for pot, and our brand.
ENJOY THE SPARK OF BONFIRE WEED
Bonfire weed is a Sativa-leaning strain which provides strong cerebral effects that ease into a delicious, full-body relaxation. A spicy flavor with a fresh touch of citrus marks the high quality of Relaximo's newest work. Bonfire weed is a happy smoke, perfect for social activities because of its talkative quality. Our Bonfire strain is also a medicine for anti-anxiety consumers, because of the paranoia-free effects.
That said, if you struggle with issues to do with the Social Anxiety Disorder, then think of bidding bye to that mishap with a hit or a couple of our Bonfire OG strain. We find her ideal for the day time consumption as all Sativas work best during the day. Boost and enhance your daily moods with this og, and you will be happy that you will have begun your day with the best high, ever.
To the beginners, we have a spoiler alert. Bonfire cannabis is extremely potent, and has her THC levels ranging between 20 and 30%, with the average being 24%. Understandably, you could be looking for a strain that can ultimately deliver, but trust us that you will need to be patient enough to get some experience so that you will be in a position to take a hit of Bonfire.
START GROWING BONFIRE FEMINIZED
Growing your strain of Bonfire is something anyone can do, even if you don't have any prior experience with breeding or gardening. It all starts with excellent marijuana seeds and the right conditions. Sometimes your Bonfire strain requires a little extra attention. Our Marijuana Grow Guide will help you. By following the directions in this folder, growing weed strains just cannot go wrong.
Bonfire feminized seeds have a moderate growing difficulty, and we find it unjust to tell beginners not to grow her as well as not smoking her stash. Well, we have a handy germination guide along with the grow guide that gets aimed at helping growers of different experience levels to find germinating seeds seamless.
After you germinate your Bonfire cannabis seeds, then you will need to ensure that the holes to where you are transplanting are deeper enough and adequately space to support the ultimate growth for a typical Sativa hybrid.
The plants can get extremely tall, with their heights going to as high as 100cm indoors and up to 200cm outdoors. 2 meters is not the shortest height to convince you space your seedlings near each other.
WORLD FAMOUS PARENTS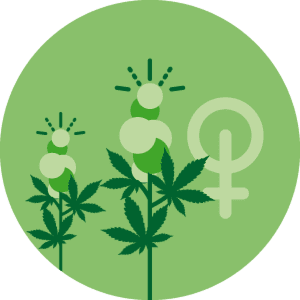 Light up the spark in your bonfire heart and you will experience a pleasant sense of inner peace after smoking your own bonfire feminized, the newest strain of Amsterdam Marijuana Seeds. Bonfire weed is a cross between world's finest Indica hybrid, the crystal-coated Black Domina and New York Turbo Diesel, which was chosen as best Sativa on the High Times Cannabis Cup.
FAVORITE MARIJUANA SEED BANK
"I will continue to purchase from Amsterdam Marijuana Seeds because they are able to deliver the ordered product and in good condition. Their website is very easy to use and the variety of product and learning materials superior", said Steve, one of our customers from the United States. And we are happy he is not the only one we made very happy with marijuana seeds.
We would be happier if you join the bandwagon where we at AMS guarantee 90% germination chances to our customers, especially if they do everything right as per our germination guide. Simply, purchase your packet of Bonfire feminized seeds and prove us wrong. That's how confident we are when we avail any of our marijuana seeds on the shelves!
INDEPENDENT REVIEWS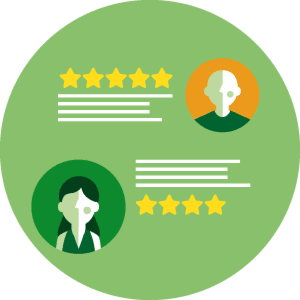 If you are curious about other stories of our happy customers and their experiences with AMS, check out the independent review website Trustpilot. Service, expertise, and discreteness in a positive way are our priors, which the reviewers on Trustpilot confirm. If there is something you need help with or if you have questions about Bonfire seed, all you need to do is ask.
SAVE SOME MONEY WITH PROVISIONS
Did you know you can get commission too? If you are a happy customer of AMS, you can become an affiliate of ours. We reward you with a commission on every order that you send. The Dutch Amsterdam Marijuana Seeds pays high provisions on the amount that the visitor will spend. Want to know how it works? Read more information about it here.
INDOOR AND OUTDOOR STRAIN
Bonfire is suited to grow indoors and outdoors. You should keep in mind that bonfire isn't one of the tallest: it grows about 2,5 weeks into flowering, so give her some time to grow before she's going into bloom. When she's ready, your Bonfire sweetheart will give you up to 500 gram per square meter indoors, outdoor it can be up to 900 grams.
ZEN WHILE YIELDING BONFIRE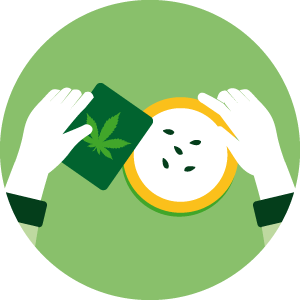 Bonfire weed has massive, hard and compact buds. So, yielding your precious and self-grown strains is actually something mindful to do. Reward yourself with a puff of Relaximo's newest magic creation will make you truly zen. The Indica/Sativa ratio is 40% against 60%.
GOT QUESTIONS? CONTACT US
Do you want to know more about Bonfire feminized or maybe about some other marijuana seeds? Do not hesitate, contact us! Our customer support team is every day available to give you expert advice. Do you have great suggestions for our online seed shop? Share it with us. Just send an email to support@amsconnected.com or fill out our contact form, you'll hear from us within 24 hours.
GET DISCOUNTS BUYING WEED SEEDS ONLINE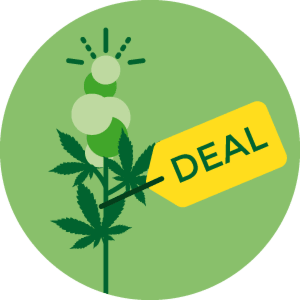 Does Bonfire sound attractive to you? Order your Bonfire seed online and profit from our special offer: free seeds with every purchase you do. And you can get some extra discount on your favorite strains on top of it. Subscribe to our newsletter, so you can enjoy discount up to 50% on selected marijuana seeds every week.
Also, you have a guaranteed 10% price discount if you buy our Bonfire cannabis using Bitcoins or any other form of crypto. Our joy is seeing you save big time, while also providing you with the best-quality cannabis seeds.
ORDER YOUR DUTCH BONFIRE
Bonfire is truly extraordinary because of its good characteristics which she has from her parents. The buds are so compact, they are just beautiful. Because of her taste and the amazing relaxing feeling, she gives you, every breeder should grow Bonfire at least once in a lifetime. Order Bonfire seed now and be surprised by her beauty.
POPULAR WEED SEEDS
We have got more than 120 different kinds of cannabis seeds. Our Rainbow Kush is very popular, just like our range of cheap seeds.
Additional information
| | |
| --- | --- |
| Seeds | 0 |
| THC Level | Up to 21% |
| Indica | 40% |
| Sativa | 60% |
| Yield Outdoor | Up to 900 grams / 31.7 ounces per sq meter |
| Height Indoor | Up to 200 cm / 78.7 inch |
| Flowering Time Indoor | 8 – 9 weeks |
| Grow Difficulty | Moderate |