KRYPTONITE FEMINIZED
The Kryptonite strain is one of the stronger strains available at the moment. This top notch strain has all the great qualities you are looking for in a medicinal strain like Kryptonite weed. We crossed our all-time favorite Medijuana with the immensely potent Amnesia Trance, resulting in our stunning Kryptonite seeds. Both strains have miraculous healing qualities and are famous with medical marijuana users.
Description
Kryptonite feminized strain is a top notch strain has all the great medicinal qualities
EXTREMELY HIGH THC LEVEL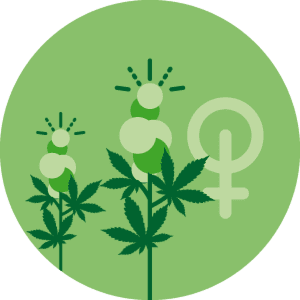 Kryptonite weed is a hybrid strain that is widely described as incredibly potent. Its THC level is very high, when grown strong and under the right conditions. An average Indica strain of medicinal quality features THC counts of roughly 12%-15%.
QUICK AND LONG-LASTING HIGH
This brand new hybrid Kryptonite kush will blow your mind and it tastes amazing. The taste can best be described as peppery with a lemony aftertaste. Kryptonite marijuana is a heavy smoker with great haze qualities. The effects of it hit hard and last a long time, providing a strong body buzz that that can make you feel sedated and euphoric at the same time. Kryptonite weed leaves you floating.
BE CREATIVE WITH KRYPTONITE FEMINIZED
Most users are stimulated by the Kryptonite strain in a creative way. Take a puff and start to write, paint or just meditate. Feel free after trying Kryptonite kush. But make sure you have plenty of water though, because you may get a dry mouth. When smoking for the first time, take it slowly: a big dose can cause anxiety and dizziness.
WHY YOU SHOULD CHOOSE OUR SEED BANK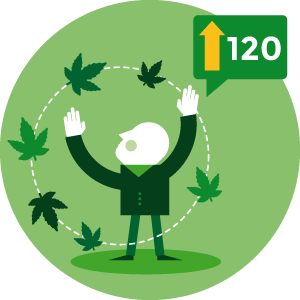 Order your Kryptonite seeds online. Our seed bank is known for its high-quality marijuana seeds, guaranteed delivery worldwide, affordable prices, and excellent customer service. Besides the Kryptonite strain, we offer about 120 different varieties of weed seeds with feminized and regular seeds. Every year we introduce brand new strains. If you are looking for a one-of-a-kind strain, you're at the right address.
DEDICATED TO SPREADING OUR SEEDS
We work with the best and most experienced growers. We are a group of stoners who have dedicated our lives to collecting, breeding and spreading seeds around the world because we believe that everybody has the right to experiment with the goodness of Mother Nature, for whatever reason. If you have questions about growing, please ask. We would love to share our knowledge and enthusiasm with you.
KRYPTONITE: AMAZING MEDICAL EFFECTS
As mentioned before, Kryptonite marijuana is known to produce high THC levels. Because of this, Kryptonite is a good choice for those looking for pain relief without extreme sleepiness or couch locking like typical indicas provoke. The Kryptonite strain is also rich in cannabidiol (CBD): a non-psychoactive component that has amazing medicinal effects. This means you can smoke Kryptonite marijuana, or make oil or cream.
USE FOR PAIN RELIEF
One of our customers explains why he grows Kryptonite seeds: "Because of the higher CBD-level: I suffer from Fibromyalgia. After two puffs I felt uplifted and talkative. I wanted to smoke more, the sweet pine flavor is delicious, but I limited myself to see what effects are. I felt the pain relief in 20 minutes. Despite smoking, I was able to sleep easily and woke up feeling good."
SMOKING IS A TROPICAL PARTY
Its taste is also a reason to grow Kryptonite kush just once in your life. This strain features a musty tropical fruit smell and a sweet, sugary flavor. It'll remind you of summertime and eating tropical fruits like pineapple and drinking cocktails. And speaking of summer, it's the season to plant your seeds. September and October are the best months to harvest Kryptonite weed after 12 weeks of flowering.
FERTILIZERS: INCREASE YOUR HARVEST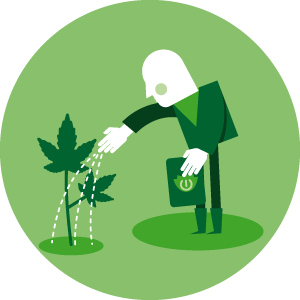 Get the best out of your Kryptonite weed seeds and use fertilizer. Your love of gardening alone won't cut it. The soil in which you place your Kryptonite weed must be equipped with nutrients. This is a fundamental part of a good harvest. Did you know that you can increase your yield in a huge way by using good nutrients? Harvest up to 30% more Kryptonite marijuana.
STRONG AND RESISTANT STRAIN
Outdoors, this amazing Kryptonite strain is so productive, you can yield up to one kilogram per square meter. Make sure you have a safe spot to grow because those small Kryptonite seeds grow to be plants two meters in height. Kryptonite marijuana is highly mold resistant and a fast grower as well. These characteristics will ensure great crops and lots of beautiful buds.
ANYONE CAN GROW MARIJUANA SEEDS
You don't have to be an experienced grower in order to grow your Kryptonite kush strong and tall. If this is what's worrying you, order Kryptonite seeds right now because they are easy to grow. Need some extra tools? Pick up our online grow guide and follow the steps. If you have any questions after reading it, don't feel embarrassed and just contact us.
EXCELLENT CUSTOMER SERVICE AMS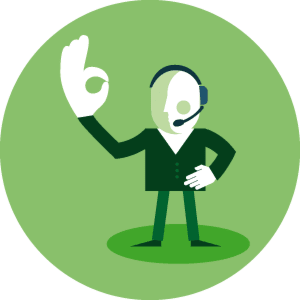 We always love to help you. Whether it's about Kryptonite strain, our marijuana seeds, other products or suggestions to improve our seed bank: we are here for you. E-mail or fill out the contact form and we'll answer you within 24 hours. We have a great team of weed experts  working in our customer service department. Our main goal is your satisfaction, we will do anything to make you and keep you happy.
ORDER AT THE BEST SEED BANK
Have you seen our customers comments on the independent review website Trustpilot? Before buying Kryptonite seeds, make sure you get an idea of the bank you're ordering from. We are a reliable seed shop and ship our products worldwide. We guarantee the delivery of your discreet and stealth packed order, to make sure you'll receive your Kryptonite strain that is  still of excellent quality.
KRYPTONITE WEED: 'HIGH' QUALITY
"Kryptonite kush of AMS is amazing. It helps to relax and after a long day, this Kryptonite weed gives me a very mellow feeling, no worries at all. Definitely, the best weed I have ever had. Not because it gets you super high, no because of the quality of the high!", says one of our American customers. "Kryptonite kush is a good 'show-off weed': awesome colors and smell!"
ALWAYS DISCOUNTS AND SEED PROMOTIONS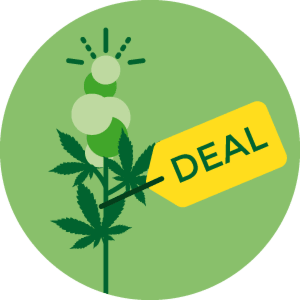 Order Kryptonite seeds now online with guaranteed delivery. If you sign up for our newsletter, you'll never miss a discount alert and be updated about our latest strains.
Additional information
| | |
| --- | --- |
| Seeds | 10 SEEDS, 20 SEEDS, 5 SEEDS |
| THC Level | Up to 22% |
| Indica | 50% |
| Sativa | 50% |
| Yield Outdoor | Up to 725 grams / 25.6 ounces per sq meter |
| Height Indoor | Up to 200 cm / 78.7 inch |
| Flowering Time Indoor | 10 – 12 weeks |
| Grow Difficulty | Easy/Moderate |